Access Consciousness
Access Consciousness is a set of tools, processes and questions that enable people to create change in any area of their life that isn't working for them.
Would you like to change negative emotions?
Do you find that certain people 'push your buttons'?
Are you stuck in a rut, either in work or in a relationship?
Would you like to learn a really easy body process that can help with all of the above and so much more?
Why not spend a day learning the Bars?
Get your Access Bars run!
What are the Access Bars?
They are 32 points or bars of energy that run through and around your head that connect to different aspects of your life. They store the electromagnetic component of all the thoughts, ideas, attitudes, decisions and beliefs that you have ever had about anything.
When the bars are touched they can discharge the electromagnetic component of the stuck energetic patterns, beliefs, thoughts (that are often unconscious or semi-conscious) enabling:
You to be the most relaxed you've felt in years!
YOU to create CHANGE with EASE
Mental clarity
Increased energy
Changes in addictive behavioural patterns
Reduction and elimination of pain
Peaceful and restful sleep
Receiving ALL OF LIFE  with ease and joy
Access Bars is a fast, effective and easy way of releasing limitations that are keeping you stuck and preventing you from enjoying your life.
next Bars class – Chichester, West Sussex
Wednesday 30th April  2014
£150 or £75 for those repeating (please bring proof of having done a bars class)
Email rachel@rachelcastagne.com to book or for more info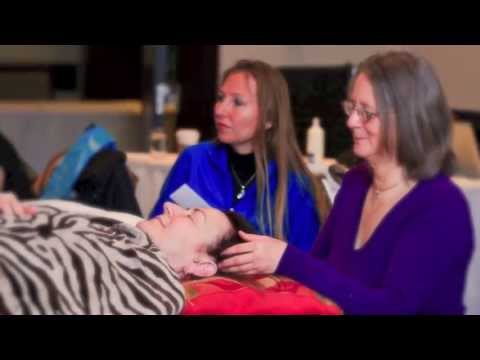 For example; every thought you have ever had about money that you considered important, the energy of that thought is stored in the Bar called "money."
There are Bars for healing, body, control, awareness, creativity, power, aging, sex and money; 32 different ones in all. Each Bar corresponds with that aspect or area of your life that it is named. When each Bar is touched the energy locked up in that area or aspect of your life begins to clear or discharge.
When you function from preconceived points of view about what is possible in life, what is not possible in life, and have a rigidly defined idea of how the world works, you cannot be aware of anything that does not match that.
Each thought, idea, attitude, decision or belief that you have fixed in place solidifies the energy and limits your capacity to change anything or be generative in that area. You change the energy, you change how that part of your life shows up. What is the most simple and easy way to change energy? Get your Bars run! When you do, something different can show up in your life with ease.
If you live in West Sussex or London and would like to experience the magic of having your bars run contact Rachel to find out when she is next available and book a session.
Next Gift & Receive: (where you can get your bars run!)
Saturday  3rd May 2014
£35
What People Are Saying:
"OMG, you have unlocked my desire for romance and my libido…here we go….where will this happiness be?"
Bars Class Participant
"Having my Bars run by Rachel has been an amazing experience that I would thoroughly recommend. Each time it has been different so I guess pretty much anything could happen. But for me one of the things was relief of a longstanding pain in my back which has  helped me release some grief I had been holding."
Sue, Emsworth.
"When Rachel first began with her Bars session on me, I found it relaxing, calming and nothing at all seemed to be happening.. yet now!! NOW.. well, I don't have enough hours in a day to explain how profoundly the changes have been within me and my life.
If you are wondering AT ALL whether to try this … DO SO! Don't dither about it, just try it, and go for it with an open mind.
Thank you Rachel for doing this thing. My 'journey' has not been so moving and exciting for many a long year!"
Ged Byrne, Wiltshire.
If your knowing is telling you to check this out
(ie if you feel lighter reading this information)