Hello and Welcome
Hello, and welcome to Rachel Castagne Consulting. Please choose your interest from the five services below;
The second of these, Soul Coaching, is explained below…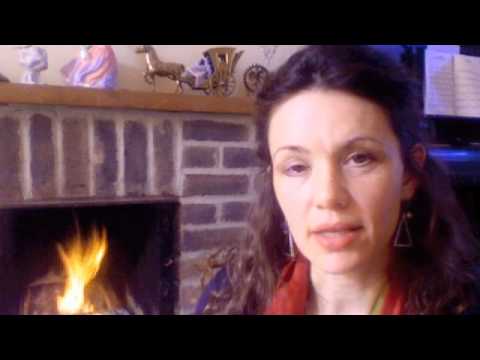 "Your Soul is talking, are you listening?"
La Rue Eppler
What is Soul Coaching?
One of my teachers, La Rue, maintained that our souls were always talking to us, but we often fail to hear, or if we do listen we can end up unsure which of the many voices inside is that of the Soul as opposed to different aspects of the personality or the ego. Everyone has a purpose in being here, on the planet at this time. Whilst some are clear as to what their 'mission' is, many are confused, unsure or even conflicted. I believe that we if align with our soul's (or Higher Self's) desires for us we are both happier and at the same time create greater resilience to cope with the 'slings and arrows' that fortune throws our way.
Soul Coaching is based on aligning with your true nature, not the nature you wish you had: it is the journey of self knowledge and discovery, combined with self acceptance and the deepest kind of respect which allows you to design a life around playing to your strengths. When we play to our strengths, doing what we love to do and have inborn talent for, we find ourselves in 'flow' more often. Being in a state of flow gives us more 'free energy' which also creates more endorphins in our indigenous opiate reservoir, making us more resilient in times of stress and overload.
Many of us resist who we are naturally, we think we're not good enough, or that we need to measure up to some externalised composite that the culture tells us is desirable or even necessary. Many strive to climb one ladder or another, career or social status to find that when they've 'arrived' they somehow don't think or feel as they expected to; there is always further to climb, more to achieve. This even manifests for those on a more spiritual path who find themselves constantly pursuing a path of ever increasing consciousness, again, always further to climb. Where one is, is never quite 'good enough'. Life in these modern, complex times when we can supposedly have and be anything we want seems to consist of constantly striving onwards and upwards.
When we accept and embrace who we are and value the gifts we bring to the table of life, when we take the time to actually receive more of ourselves, instead of resisting the awkward bits (or the darker aspects) that don't fit the societal or cultural ideal, When we take time to be and do what we are good at and enjoy, then we find ourselves in flow more often, which in turn is attractive and creates opportunities more aligned with our innate drives and desires, which in turn leads to greater happiness and satisfaction. Add to that, a discovery of your own personal definition of success, which includes meeting the requirements that your culture demands of you, with Soul Coaching to facilitate your alignment with your true purpose and 'raison d'etre' you will find that you can be both happy and successful. The first step is to go within and take some time to get to know yourself.
You are the most important person in your life and your current state of well-being or lack of it affects everything and everyone you care about.
I will work with you to uncover your talents, strengths and passions (or if you already are aware of these we will use them as a basis for designing your life around these points of leverage), whilst recognising and accepting your weaknesses so that you can design your life to fit your passions and strengths.
In the words of Peter Drucker:
"Do what you do best and outsource the rest"
Working from your purpose makes sense if you want to both happy and successful; we can uncover this (if you are not yet aware of it) by looking to your strengths and passions combined. When we work on overcoming our weaknesses we expend a lot of energy for very little return. To focus on your strengths and passions gives you the advantage of working from within your 'sweet-spot' which in turn is a source of 'free energy': for when we are doing what we love to do and what comes easily to us because we were 'made for it', we find we are energized by our work instead of depleted.
YOU ARE YOUR MOST IMPORTANT ASSET.
Invest in yourself.

"I always experience a profound shift in my physical, emotional and spiritual wellbeing after a session with Rachel. She has helped me to break though major emotional blocks. She is an inspirational coach and compassionate healer."
Catherine Lucktaylor, Artist and Mother
"Rachel is a rare and dedicated source of insight and wisdom. She has helped me to access the deeper level of truth beneath the story I was telling myself about my relationship. Her questions have led me to take more responsibility and helped me to reach clarity so that I can make choices from a place of freedom."
Juliet Mackenzie, Teacher
"I am amazed at your energy and willingness to share with others. Keep doing those good things. I am truly one of those blessed by you."
Joey Cope, Educator, Lecturer and Mediator
Training Sample Audio
Audio clip: Adobe Flash Player (version 9 or above) is required to play this audio clip. Download the latest version here. You also need to have JavaScript enabled in your browser.